Welcome to Materials Science & Engineering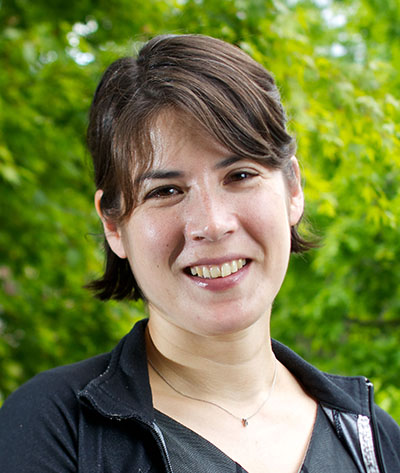 Just as the materials science and engineering field impacts nearly every aspect of modern society, our faculty's diverse research expertise and academic/industrial experience allow them to play important roles in catalyzing cross-boundary collaborations. These collaborations are critical to identifying fundamental engineering problems, sharing best practices and novel approaches, and supporting interdisciplinary education among UW, industry, academia and government laboratories. This vigorous effort has resulted in several federally funded large research initiatives in photonics, biomimetics, energy, medicine, and nanotechnology.
Our faculty have also been well-recognized by professional societies and federal funding agencies. Three of them have been named as Highly Cited Researchers by Thomson Reuters, which represents the world's most influential scientific minds that are ranked among the top 1% within their subject field. The Global Research Report published in 2011 by Thomson Reuters also ranked UW as #1 in citation impact among worldwide academic institutions publishing materials science papers between 2001 and 2010. All these distinctions attest to the scientific excellence and impact generated by our faculty's creative research.
Our students are well-recognized academically. Two of our recent graduates were awarded College of Engineering Dean's medals, the highest honor the COE can bestow on an undergraduate student. Many of our graduates are admitted into top-caliber graduate schools – such as MIT, Berkeley, UCSB, University of Illinois, and Northwestern – and launch their careers in companies that lead the world in research and development, such as Boeing, Intel and Micron.
Our research is developing innovative technology in areas such as ultra-high-speed information processing, biomedical imaging, drug delivery, printable solar cells, rechargeable batteries, chemical separation membranes, and manufacturing processes. Faculty – working closely with graduate students and postdocs – have launched 11 start-up companies. The significant licensing revenue from these companies allows the UW to further invest on cutting-edge research and education and cultivates many new job opportunities for our students. As a whole, the department has been issued 80 patents, with many more pending.
With a small but internationally recognized faculty, UW-MSE is committed to being both a leader and the focal point in materials-related breakthroughs. We look to capitalize on exciting new opportunities to further improve the recognition and impact of our department in the future.
Christine Luscombe
Interim Chair, Materials Science & Engineering department