Galenko receives teaching award

May 7, 2020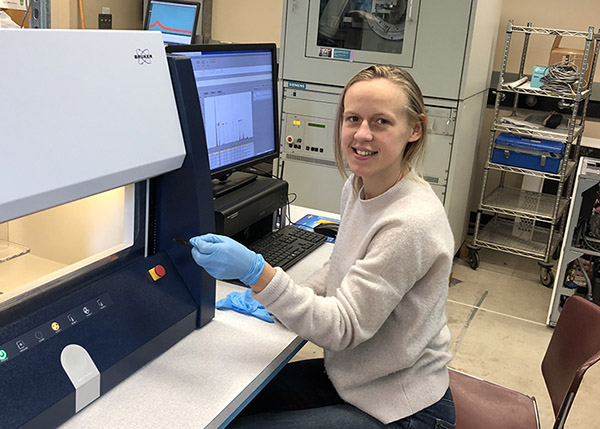 Labs manager Tatyana Galenko has received a 2020 FACET Award for her outstanding work helping students. The award comes as no surprise to the many students who've worked with Tatyana; she has long been recognized for her expertise and teaching ability. Tatyana began working in the labs in 2011, and was promoted last year to labs manager.
Said one nominating student, "Tatyana works tirelessly to make the MSE department a place where undergraduate students can not only learn but gain hands-on experience and practical skills. She continuously learns the operation, maintenance, and technical details relating to a wide array of lab equipment and works to find a way to do what we need to do with the limited equipment and budget at hand. Most importantly, she is engaging, professional, and welcoming, encouraging all students to pursue the experiments, research, and projects they desire while directing their efforts to ensure they do so with best practices and scientific standards. Because of Tatyana, our capstone group was able to complete complicated testing required by Boeing within the department; this made us shine and engendered great respect amongst the mentors for MSE student abilities and the department's capabilities."
The FACET Awards recognize College of Engineering instructors who have demonstrated a commitment to mentorship and career development.