The world is experiencing a materials revolution, and materials scientists and engineers have the unique opportunity to play a vital role in it.
Materials science engineers explore materials' scientific fundamentals, design, and processing for real-world applications. They apply the basic principles of chemistry and physics to understand the structure and properties of materials. They design processes to manipulate materials to meet the needs of modern technology.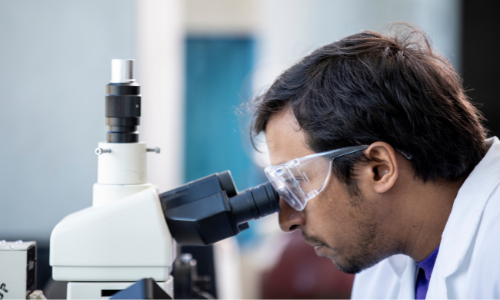 What do materials scientists and engineers do?
Materials make up everything around us! As such, the problems we try to solve are far-reaching. We work with a diverse set of materials ranging from metals, polymers, ceramics, and composites. We apply them in various industries, including energy, transportation, tissue engineering, drug delivery, construction, nanotechnology, and more. We use a range of processes to make the materials from organic and polymer synthesis, additive manufacturing, coating, evaporation, machine learning, and beyond.
What problems are materials scientists and engineers trying to solve?
Materials scientists and engineers are at the center of developing the next generation of materials and material systems that will power modern innovations. Materials scientists and engineers are developing devices to detect cancer in its early stages, inventing better batteries for electric vehicles, creating plant-based materials, contributing to quantum computing and much more.
Materials scientists and engineers ask questions such as: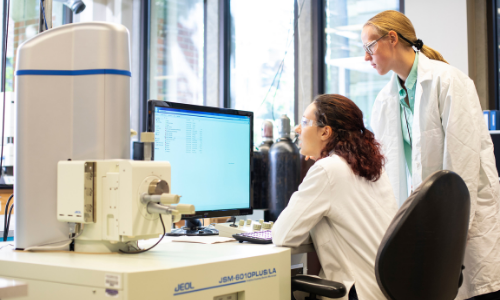 How do we develop advanced materials to make structures such as aircraft and automobiles stronger, cheaper, and more fuel-efficient?
How can we create novel energy storage nanostructures to improve fuel cells, batteries, super-capacitors and power grids?
Can we develop computational tools to predict and control complex materials synthesis and structures?
How can we use 3D printing to meet growing manufacturing demands?
How can we close the carbon cycle with biomass?
Can we engineer better materials for medical devices and disease detection?
Where do MSE alumni work?
Materials scientists and engineers find employment in a wide range of industries. An average starting salary for recent graduates was $75k. Typical starting titles include Materials Engineer, Process Engineer, and Manufacturing Engineer.
Aerospace

Materials testing, manufacturing, processes, physics, coatings and finishes
Notable employers: Aerojet Rocketdyne, Boeing, Blue Origin, Crane Aerospace, Honeywell, LMI Aerospace, Janicki Industries, NASA, Space X, U.S. Air Force.

Computing, data and digital technologies

Data science, data analytics, materials simulation modeling, software development
Notable employers: Apple, AT&T, HCL Technologies, Infosys, Intel, Micron, Microsoft, Shin-Etsu America, The Spur Group.

Environment, sustainability and energy

Clean energy development, waste management.
Notable employers: Cupertino Electric, Microsoft, nLIGHT, Pacific Northwest National Laboratory, Sedron Technologies, Washington Clean Energy Testbeds.

Health and medicine

Medical devices, tissue engineering, health research and development
Notable employers: Cardiac Dimensions, EKOS Corporation, NanoString Technologies, Neoleukin Therapeutics, nLIGHT, Rocket Science Health, UW School of Medicine.

Infrastructure, transportation and society

Airplanes, submarines, sporting goods and fabrics
Notable employers: Crane Currency, PNNL, Promethean, Samsung Electronics, Uphill Designs, W.L. Gore.

Robotics and manufacturing

Product development, materials manufacturing and processes, failure analysis, 3D printing.
Notable employers: Boeing, Fluke Corporation, Honeywell, General Dynamics, Intel.
What makes MSE unique?