Registration for this event has closed. Please contact Karen Wetterhahn at karenlw@uw.edu with any questions.
October 17, 2022
1:00 - 6:00 pm
Please enter through Alder Commons to access the Showcase. The exterior doors to Alder Auditorium will be locked from the outside for the duration of this event.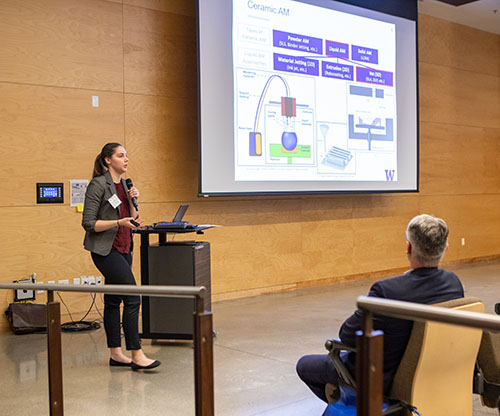 At the MSE R&I Showcase (formerly known as Industry Day), our students showcase their research through presentations and poster sessions. Professionals and members of academia are invited to learn, network, and meet prospective interns and job seekers.
Presentations and posters at the symposium cover clean energy generation and storage, biomaterials, semiconductors, composites and more. Attendees can find ideas of interest to their organizations while helping to improve the quality of our graduate education.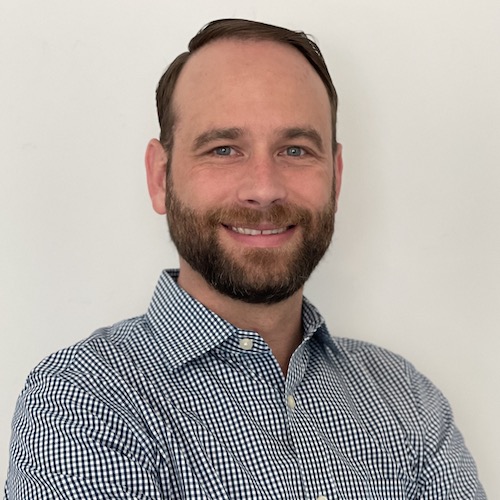 2022 Keynote Speaker:
Chris Petz
Senior Manager of Metal/High-K Films Process Development, DRAM and Emerging Memory at Micron Technology
Chris Petz, Ph.D. is a Senior Manager of Process Engineering with Micron Technology. He leads a global team delivering metallic and high-K dielectric materials for next generation DRAM manufacturing. He holds >30 international patents in materials and processes for existing and emerging memory devices. Dr. Petz earned his in B.S. Materials Science and Engineering from the University of Washington (2007) and Ph.D. from the University of Virginia (2012). While at UW, he performed undergraduate research with Professor Kannan Krishnan and began his Micron experience as a photolithography intern. Outside work, Chris spends his time exploring the Boise outdoors with his partner, Ashlie, two young kids (Tessa and Cameron), and their pup (Ivey).
Schedule
1:00-1:20 p.m.

Check in and refreshments

1:20-1:30 p.m.

Welcome and announcements

1:30-2:00 p.m.

Keynote: Chris Petz, '07 BS MSE
Senior Manager, Micron Technology

2:00-2:15 p.m.

Mentor Appreciation

2:15-2:30 p.m.

Break

Graduate student presentations

2:30-2:45 p.m.

Jimin Qian

2:45-3:00 p.m.

John Cenker

3:00-3:15 p.m.

Rachel Gariepy

3:15-3:30 p.m.

Guozheng Shao

3:30-3:45 p.m.

Break

3:45-4:00 p.m.

Aaron Gehrke

4:00-4:15 p.m.

Diwash Dhakal

4:15-4:30 p.m.

Julia White

4:30-6:00 p.m.

Poster session, mingling and refreshments