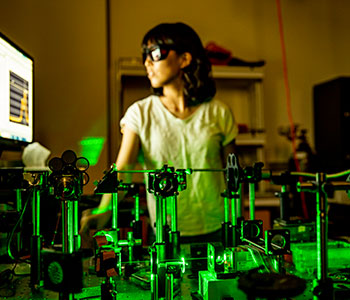 Congratulations and welcome to MSE, a community committed to conducting research that meets the needs of modern technology. At our department, you will not only get to work using state-of-the-art research equipment and facilities, but will have the opportunity to collaborate with faculty who are leaders in their fields, preparing you to meet today's challenges with innovative and interdisciplinary solutions.
In this page, you will find resources that will help guide you through the process of entering the UW, including information about campus life, department resources, and much more.
U501: Graduate School Orientation
University 501 (U501) is a self-guided, online resource designed for graduate and professional students at all three campuses and is intended to help prepare you for your arrival to and start at the University of Washington.
Learn more
Important dates to keep in mind for AY 23-24
April 15: Last day for Ph.D. students to accept admission
April – May: Decision dates will vary for master's program acceptances
May 5: Autumn Quarter enrollment opens up for continuing UW students only
June 20: Autumn Quarter enrollment opens up to students new to the UW
Late August: UW International Students Orientation & Events
September: Orientation for all graduate students (this date will be updated by early summer)
Late September: MSE Orientation
September 25: Annual Lab safety training. Register here.
September 27: Autumn Quarter begins
2023-2024 Registration Deadlines
Graduate housing information
On-campus housing
Graduate students living on campus have a variety of options. There are single-room and shared-room residences that tend to be occupied by students over 20 years of age. Rates vary depending on the room and meal plan chosen. There is family housing near campus as well.
Housing & food services
Off-campus
There are many off-campus housing options close to the University. For those choosing to live farther away from campus, it is easy to commute by bike or Metro Bus Transit.
Resources

Get involved
Build community within the department by joining a club or organization.