Joining a student group is a great way to explore engineering fields, get hands-on experience, and meet peers and professionals.
Competition teams do hands-on work in a public forum. Events are often sponsored by professional organizations and corporations, making them a great way to build your network. Whether you want to work hands-on with an engineering design project, meet other students, or network with professionals, start with attending a meeting or contacting one of the officers or the faculty sponsor.
MSE student clubs and professional organizations
2019-2020 Chair: Daniel Chai
Faculty Adviser: Lucien Brush
Material Advantage provides a single low-cost membership that provides access to the materials science and engineering professional's most preeminent societies:
Student programs and activities that build leadership and career development. ACerS members include more than 9,500 scientists, engineers, researchers, manufacturers, plant personnel, educators, students, marketing and sales professionals from more than 70 countries.
The world's largest association of metals-centric materials scientists and engineers with over 30,000 members worldwide. ASM is dedicated to informing, educating and connecting the materials community to solve problems and stimulate innovation around the world.
TMS encompasses materials and engineering, from minerals processing and primary metals production to basic research and the advanced applications of materials.
AIST's membership tops 17,500 members from more than 70 countries. With 29 Technology Committees and 22 Local Members Chapters, AIST represents an incomparable network of steel industry knowledge and expertise.
MRS@UW is the UW chapter of the Materials Research Society. MRS is primarily a graduate student club, though undergraduates may want to get involved to learn more about departmental research and meet graduate students. The chapter is primarily a social club that promotes interdepartmental collaboration, provides professional networking events, and facilitates technical scholarship focused on materials research.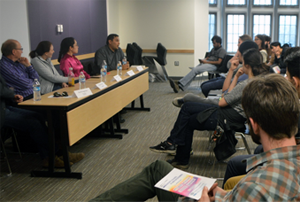 2019-2020 President: Emerson McNamee
Faculty Advisor: Brian Flinn
SAMPE focuses on hands-on experience with the processing and manufacturing of composite materials. We design and build composite beams throughout the year, which we then take to a competition in May, giving members opportunities to learn and interact with people in the industry and compete with other schools. Learn more »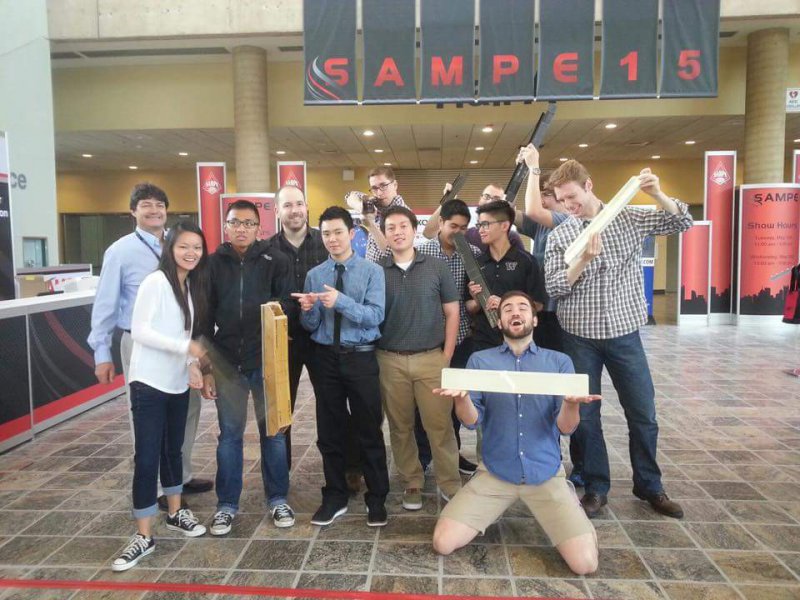 WiMSE (Women in Materials Science and Engineering)
2019-2020 President Rahaf Bashmail.

Staff Advisor: Sandra Maddox
WiMSE promotes diversity, equality and peer support among all MSE students, specifically to increase the percentage of women students in the department and to contribute to diversity efforts. Activities include: outreach and social activities, a peer-mentoring circle, monthly meetings, professional development, and collaboration with other women's groups on campus.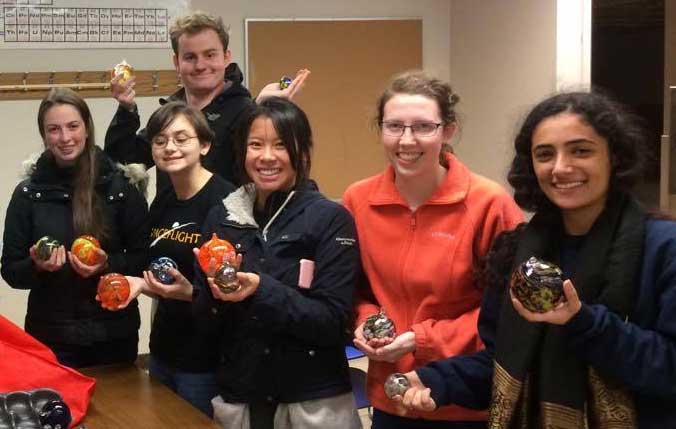 Engineering student clubs and programs
A variety of engineering clubs, organizations, and competitions are listed on the UW Engineering Student Clubs & Competitions and Diversity Programs pages. Of particular interest to MSE students:
Diversity in Clean Energy (DICE)

Engineers without Borders

Environmental Innovation Challenge

Formula Motorsports

Health Innovation Challenge

NSBE - the National Society for Black Engineers

SHPE - the Society for Hispanic Professional Engineers

Society of Women Engineers

UW Women in Science & Engineering