Graduation Celebration
The Department of Materials Science and Engineering is pleased to announce that its 2021 Graduation Celebration will be held on Friday June 11th at 4pm Pacific Time via Zoom.
Speaker will be M.Stanley Whittingham, Ph.D, 2019 Winner of the Nobel Prize for Chemistry for his development of Lithium Ion batteries. He is professor of Chemistry, and director of both the Institute for Materials Research and the Materials Science and Engineering Program at SUNY Binghamton
Receiving this year's DSA award will be Tia Benson Tolle, Ph.D., Director, Materials and Sustainability Product Development, Boeing Commercial Airplanes.
Graduate student speaker will be Zachary Neale. Undergraduate student speaker will be Katherine Adams.
Register to Attend
Registration for the Graduation Celebration is required for attendance:
Speakers
M. Stanley Whittingham, Ph.D.
Chemistry Department and Materials Science & Engineering,
Binghamton University (SUNY), Binghamton, NY USA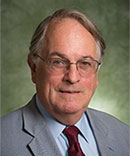 Stan Whittingham is the 2019 Chemistry Nobel Laureate and Distinguished Professor of Chemistry and Materials Science & Engineering at the Binghamton campus of the State University of New York. He received his B.A. and D.Phil. from Oxford University in the United Kingdom, where he is an Honorary Fellow of New College. He spent four years in Materials at Stanford University in California.
He has been active in Li-batteries since 1971 when he won the Young Author Award of the Electrochemical Society for his work on the solid electrolyte beta-alumina. In 1972, he joined Exxon's Corporate Research Laboratory and discovered the role of intercalation in battery reactions, which resulted in the first commercial lithium rechargeable batteries that were built by Exxon Enterprises. In 1988 he returned to academia at SUNY Binghamton to initiate a program in materials chemistry. He initiated graduate program in Materials Science and Engineering. He was awarded a JSPS Fellowship in the Physics Department of the University of Tokyo in 1993. From 1993-1999 he was Vice-Provost for Research. In 2004 he received the Battery Division Research Award. He is presently Director of the NECCES EFRC based at Binghamton. In 2012 he received the Yeager Award of the International Battery Association for his lifetime contributions to battery research; in 2015 he received the Lifetime Contributions to Battery Technology award from NAATBaaT, in 2017 the Senior Research Award from Solid State Ionics, and in 2018 was elected a member of the National Academy of Engineering and received the Turnbull Award from the Materials Research Society. He is a Fellow of The Royal Society. He is Vice-Chair, Board of Directors of the New York Battery and Energy Storage Technology Consortium (NYBEST).
Tia Benson Tolle, Ph.D.
Director, Materials and Sustainability
Product Development
Boeing Commercial Airplanes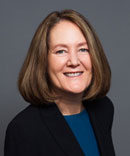 Tia Benson Tolle serves as director of Materials and Sustainability for Product Development in Boeing Commercial Airplanes. In this role she leads the team responsible for developing and deploying materials and sustainability technologies for future production systems, products and services.
Prior to this role, she led Materials and Fabrication team for Product Strategy & Future Airplane Development team, during which she led efforts for implementation of improved materials on the 777X, insertion of additive manufactured materials on the 787, and the piloting of carbon fiber composite recycling.
Benson Tolle joined Boeing in 2012. She began her aerospace career at NASA and later through progressively more responsible leadership positions in the Air Force Research Laboratory.
She earned a Bachelor of Science degree in Mechanical Engineering from the University of Washington, and Master of Science and Doctorate of Philosophy degrees in Materials Science and Engineering both from the University of Dayton. She also earned an Emerging Leader Certificate from the University of Dayton. Benson Tolle was named a Fellow of the Society for the Advancement of Material and Process Engineering (SAMPE), is an International Past President of SAMPE, and served as President of the Materials Research Society (2014).
Zachary Neale
Graduate student speaker
Zachary Neale's relationship with the MSE department began in 2007 when he attended our high school materials science summer camp, and this experience is what encouraged Zachary to apply to the University of Washington. Zachary received his bachelors in MSE in 2014, then continued his education at the UW for his PhD under the advisory of Professor Guozhong Cao researching materials for electrochemical and energy storage applications. As a graduate student, Zachary helped organize outreach events between our department and local K-12 institutions, and became the instructor of the very same MSE summer camp that he had attended in high school. Zachary has held an internship at Toyota Technical Center, and in 2019 was employed by our department as lecturer of undergraduate courses. During his time as a UW student, Zachary has accumulated 12 departmental awards, including the "Faculty of the Year" award in 2020. He is the co-author of 14 peer-reviewed scientific publications and was the editor-in-chief of the department's first undergraduate academic journal published last year. Zachary defended his doctoral thesis in December 2020 and just accepted a postdoctoral position at Naval Research Laboratory in Washington D.C. He will be working with Dr. Jeffrey Long's group, with a primary role as the lead experimentalist on their new electrochemical water-purification program.
Katherine Adams
Undergraduate student speaker
Katherine Adams is a graduating senior in the MSE program. She has worked for UW MSE since the summer of her sophomore year in various capacities. For the last year she has worked as a teaching assistant for the MSE undergraduate laboratory classes. During her time with UW MSE she has been involved in outreach programs and engineering mentorship, being recognized last year with the K-12 departmental outreach award. She has worked as a microelectronics research and development intern for HP, where she intends to return to this summer, after which she will return to campus to participate in the UW MSE Applied Master's Program, doing research on the additive manufacturing of lithium-ion batteries.