MSE Graduation Celebration 
Friday, June 9, 2023
3:00 - 5:00 p.m. PDT
Kane Hall 120, University of Washington
The Department of Materials Science and Engineering is pleased to announce that its 2023 Graduation Celebration will be held in-person. A live stream will also be available!
To our graduates, congratulations from the UW MSE department! The faculty and staff are eager to celebrate with you.
About our keynote speaker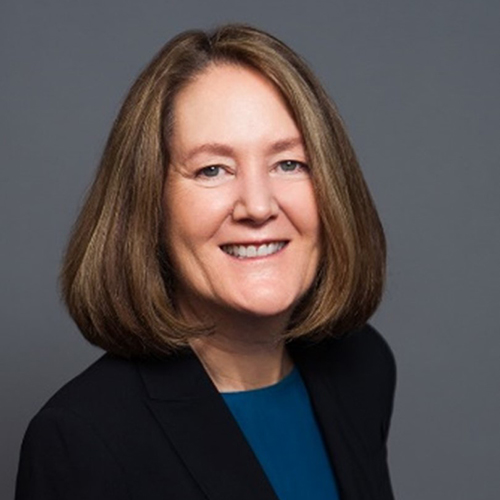 Tia Benson Tolle, Ph.D.
Senior Director, Technology and Sustainability
Product Development
Boeing Commercial Airplanes
Tia Benson Tolle serves as Senior Director of Technology and Sustainability for Product Development (PD) in Boeing Commercial Airplanes. In this role she leads the team responsible for developing and executing sustainability roadmaps and technologies for future production systems, products and services. She also serves as the technology investment portfolio advisor for PD.
Prior to this role, she led Materials and Fabrication team for Product Strategy & Future Airplane Development team, during which she led efforts for implementation of improved materials on the 777X, insertion of additive manufactured materials on the 787, and the piloting of carbon fiber composite recycling.
Benson Tolle joined Boeing in 2012. She began her aerospace career at NASA and later through progressively more responsible leadership positions in the Air Force Research Laboratory.
She earned a Bachelor of Science degree in Mechanical Engineering from the University of Washington, and Master of Science and Doctorate of Philosophy degrees in Materials Science and Engineering both from the University of Dayton. She also earned an Emerging Leader Certificate from the University of Dayton. Benson Tolle was named a Fellow of the Society for the Advancement of Material and Process Engineering (SAMPE), is an International Past President of SAMPE, and served as President of the Materials Research Society (2014).
About our Distinguished Service Award recipient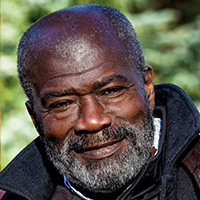 Alain Adjorlolo (B.S. '79, M.S. '81, Ph.D. '85)
Project Engineer, Lead, Advanced Materials
The Boeing Company

Corrosion assessment and prevention is critical for aircraft design and maintenance, yet the topic has few experts due to its technically challenging nature. One such expert is Alain Adjorlolo, a pioneer and innovator in the field, who holds 10 granted patents and 11 patent applications on corrosion inhibitors, adhesives and composites. Adjorlolo has built a career and reputation as a highly respected engineer via technical advances that have influenced modern aircraft design and advanced sustainability across the industry.
After graduating from the University of Washington, Adjorlolo joined The Boeing Company as a fledgling support engineer, and today serves as a project engineering lead for advanced materials. His design of a corrosion risk assessment tool is now industry standard for minimizing risk of galvanic corrosion of aluminum structures in assembly with carbon fiber composites, extending the airplane's heavy maintenance interval from eight to twelve years. With increasing emphasis on environmental sustainability, Adjorlolo is leading the charge to eliminate hazardous materials commonly used in corrosion prevention. In doing so, he's built a roadmap for more accurately assessing the long-term protection performance of non-hazardous substitutes in the commercial aviation ecosystem of the future.
His expertise is highly sought after across Boeing teams as well as in his home department at the UW. An affiliate professor of MSE, Adjorlolo is commended by his students for his unique ability to communicate complex information. In 2022, Adjorlolo was named a Technical Fellow at Boeing, a designation held by less than 500 engineers. He received the Black Engineer of the Year Award in Outstanding Contribution in Industry category from US Black Engineer and Information Technology in 2020 and was featured in Innovation Quarterly in 2021. This year he received the UW College of Engineering Diamond Award for Translating Innovation into Impact.
About our graduate student speaker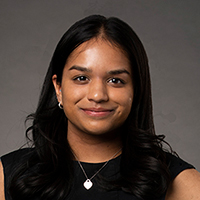 Gillian Pereira (M.S. '23)
Gillian is an applied masters student from San Jose, California. She has been conducting research on biomaterials for tissue engineering applications in Professor Miqin Zhang's lab for the past two years, and is also working on a medical device startup that is aimed at improving the safety of intestinal surgical procedures. She is passionate about studying the intersections of engineering and medicine, and plans to apply to medical school after graduation.
About our undergraduate student speaker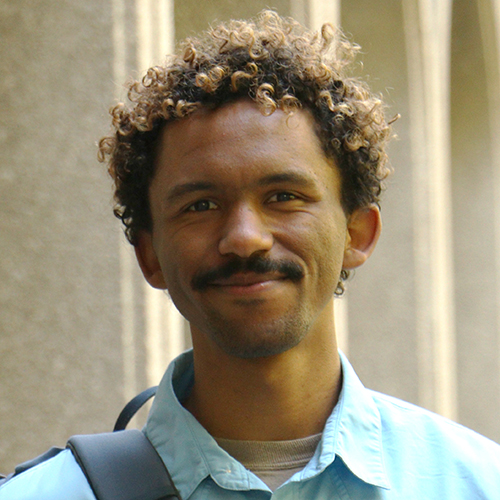 Kai is from Fort Worth, TX, and moved to Washington to serve his country in the U.S Air Force. After five years of service, he pursued an engineering degree at the University of Washington. Following academia, Kai plans to use his interest in energy storage, energy infrastructure and corrosion engineering to support developing communities and countries around the world. He wants all of the faculty, staff, and students in the department to know it is a privilege to learn from them, work with them and grow with them, and he will use his newfound knowledge and personal experiences from the Materials Science and Engineering program to become the exemplary global citizen that he's always wanted to be.