By Theresa Gabrielli
November 1, 2023
Photos courtesy of Nick Adams and Anthony Romero
A passion for nanomaterials can take you places. For two MSE students this past summer, that meant Greece.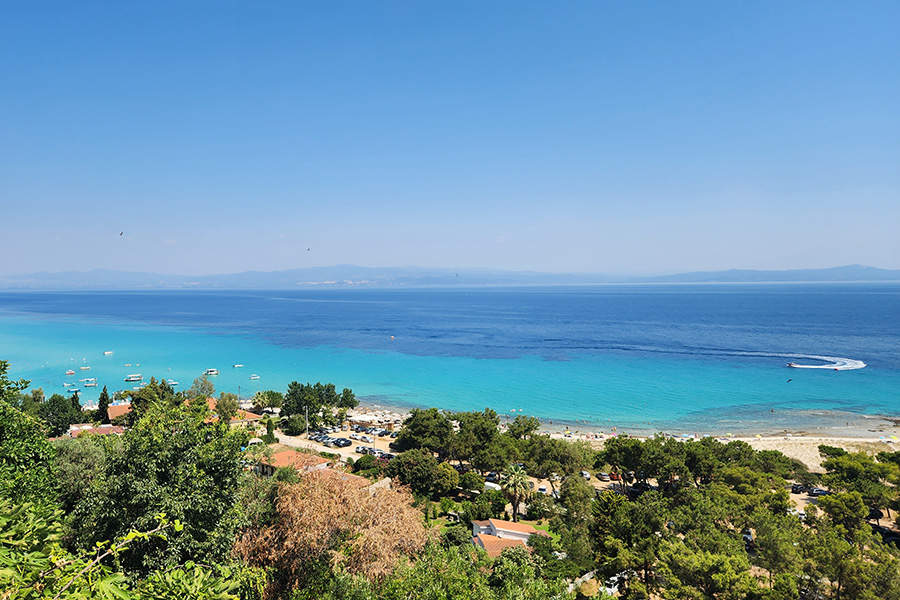 From TV remotes to cell phones to electric vehicles, battery technology is constantly evolving. The rapid improvement in battery capabilities in recent years has led to a growing number of students interested in battery development and optimization. In July 2023, Nick Adams and Anthony Romero, second-year Ph.D. candidates in MSE, had the opportunity to further their interest in this field by participating in an NSF-sponsored program at Aristotle University in Thessaloniki, Greece.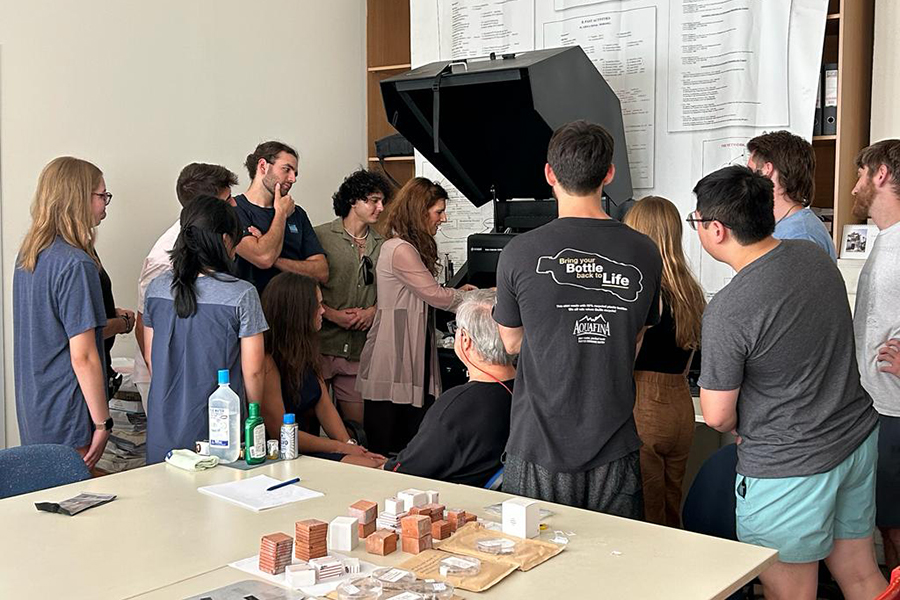 The program, "Using nanotechnology for fabricating and testing new materials for next-generation battery electrodes and implants," focused primarily on analyzing materials at the nanoscale with a method called nanoindentation. In this method, a tiny probe, usually made of diamond, pokes at a nanomaterial sample. Based on the size and depth of the indentation left in the sample, how much force was applied, and a few other factors, researchers are able to measure important nanomaterial parameters such as hardness, elasticity, and plasticity. "This is particularly useful from a battery engineering perspective, as optimizing these parameters will increase the physical durability of a battery's cathode [and] anode, which is directly tied to battery longevity," said Adams.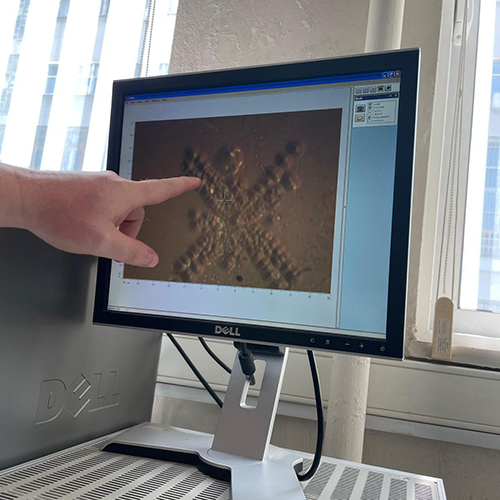 Nanomaterials are a class of materials that, either by nature or through manufacturing, measure between one and 100 nanometers in any direction. Many battery processes happen at the nanoscale, making an understanding of nanomaterials critical for improving battery technology. Both Adams and Romero are active in battery research at the UW, specifically in developing a new generation of lithium batteries with improved performance and lifespan. This NSF program was an excellent way for them to gain some extra hands-on experience in nanomaterials characterization.
"The program offered me the opportunity to learn and reinforce ways to use nanoindentation to extract important mechanical properties from materials - which can be useful for studying batteries - as the mechanical properties of materials have a critical influence on batteries' performance and cycle life," said Romero.
Benefits of the program didn't stop at the classroom doors. After all, what's a study abroad program without the abroad experience?
"After class we would explore the city, enjoy the local cuisine, and really appreciate the rich culture of the region," said Romero.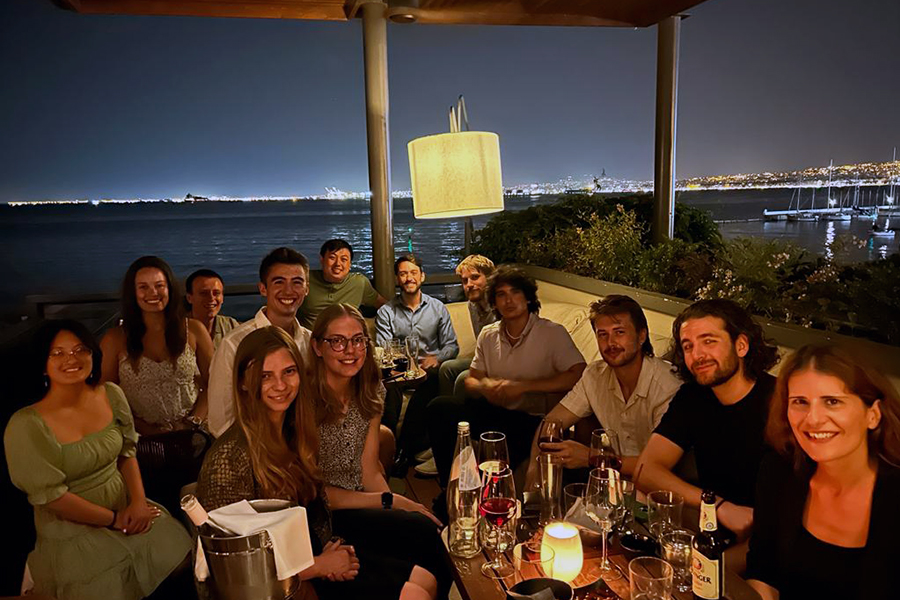 "Thessaloniki is not a major tourist destination, so we were able to get an authentic experience of another culture," Adams added.
Participants included graduate students from universities across the U.S, The program was just ten days long, but it was enough to leave a lasting impression on everyone involved.
"We all hope to remain in contact and pursue future collaborations, both academically and professionally," said Adams.