MSE Industry Day
2019 Industry Day
Thursday, October 24, 2019
Alder Hall, Alder Commons and Auditorium
2:30-8:30 p.m.

Keynote speaker:
Tim McGuire, Senior Manager, HV Battery Research
Mercedes-Benz Research and Development North America, Inc.
Bio

Tim McGuire leads battery research as part of Powertrain and eDrive for Mercedes-Benz Research and Development North America, Inc. He's responsible for evaluating and innovating new battery technology for viability into various vehicle applications. With 14 years with the company, he has extensive experience bringing new electric mobility technologies to market with expertise in electrified vehicle platforms, hydrogen fuel cell powertrains, and hydrogen infrastructure including chairing SAE Codes and Standards Committees related to hydrogen technologies. He graduated from University of California, Davis with degrees in Mechanical and Aeronautical Engineering
About Industry Day
MSE Industry Day is a showcase of our graduate students' cutting-edge research for colleagues, faculty, and representatives from industry. Prospective employers interact with our undergraduate and graduate students and discuss internship and job opportunities.
Our goal is that the symposium provides avenues for collaboration and an introduction to potential employers for our students. Presentations and posters at the symposium cover clean energy generation and storage, biomaterials, semiconductors, composites and more. Attendees can find ideas of interest to their organizations while helping to improve the quality of our graduate education.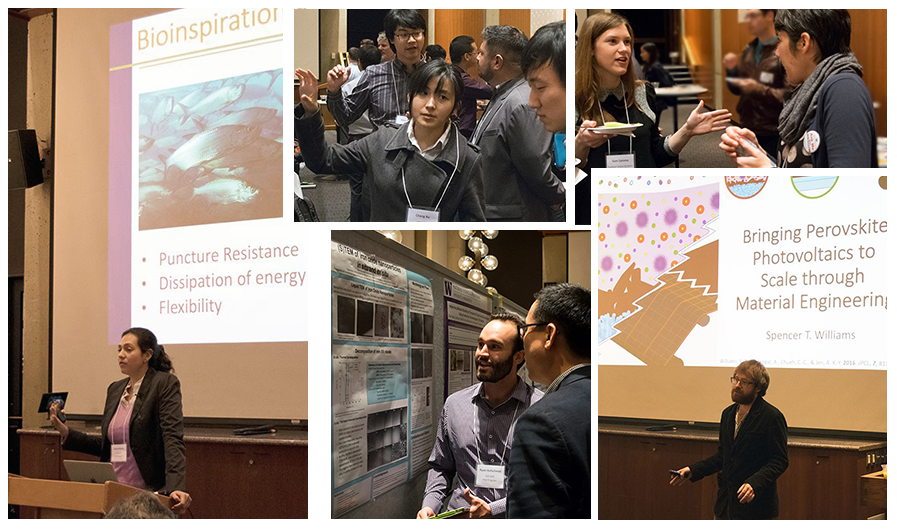 General schedule
| | |
| --- | --- |
| 2:30 p.m.-4:15 p.m. | Check-in, MSE mentor appreciation, keynote address. Refreshments served. |
| 4:15-6:15 p.m. | Graduate student presentations |
| 6:30-8:30 p.m. | Poster session, meet with employers, networking, wine and heavy hors d'oeuvres reception |
For more information
Christine Luscombe
Robert J. Campbell Professor of Materials Science & Engineering
and Molecular Engineering & Sciences
University of Washington, Seattle
luscombe@uw.edu | 206-616-1220