April 9, 2019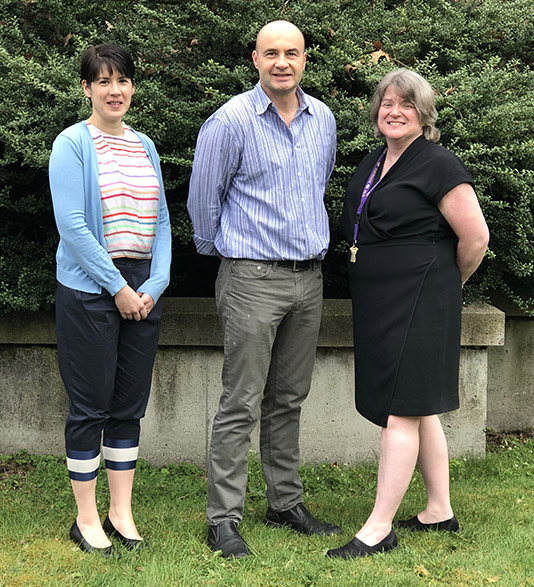 Faculty from the materials-intensive departments at the College of Engineering — Materials Science, Mechanical, and Chemical — have partnered on a project to attract and retain more students from groups underrepresented in engineering. The project has been awarded a $1 million National Science Foundation Scholarship in Science, Technology, Engineering, and Mathematics (NSF S-STEM) grant.
Students transferring from any Washington community college into one of the three partner departments will be eligible to apply for the program. Recruiting efforts will start first at the project's four current community college partners — Green River, Seattle Central, Edmonds, and Everett — and will then be expanded to other community colleges. The grant will fund scholarships for approximately 80 undergraduate and graduate students over a five-year period; in addition, students will be offered other opportunities, including lab research and internships, to equip them with the skills they need post-degree.
As part of the program, UW faculty will give talks on the community college campuses to introduce students to the materials-intensive engineering majors. In addition, they will conduct advising workshops on each campus, during which students will have the opportunity to receive assistance on their applications.
Says PI Dwayne Arola, Associate Professor of Materials Science & Engineering and Director of the MSE Applied Master's Program, "The program will increase the opportunity for underrepresented groups to pursue degrees in the materials-intensive departments here at UW. We hope to be able to provide them with a path to pursue graduate study and to have placement in a company so they become leaders in the field." Once a transfer student to UW Engineering himself and having begun his education at a community college, Arola wants to help students who aspire to follow the same path.
The project's co-PIs include Christine Luscombe, Campbell Career Development Endowed Professor, MSE; Junlan Wang, Associate Professor, Mechanical Engineering; Lilo Pozzo, Weyerhaeuser Endowed Associate Professor, Chemical Engineering; and Ismael Fajardo, Research Associate, College of Education. Other important contributors include Sandra Maddox, Undergraduate Advisor, MSE, and Cara Margherio, Assistant Director, Center for Evaluation and Research for STEM Equity.