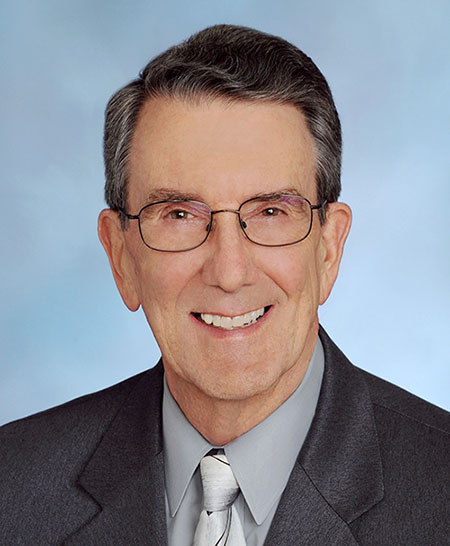 Professor Emeritus, Materials Science & Engineering
Dr. Tom Stoebe received his BS, MS and PhD degrees, all in Materials Science, from Stanford University. He joined the University of Washington in 1966 and was active in education, research and outreach activities throughout his 40+ year career. He advised over 500 students including over 50 MS and PhD students before taking partial retirement in 2001 and full retirement in 2006.
Dr. Stoebe has received many awards, including
Western Electric Award for Teaching Excellence, ASEE, 1977
Fellow, ASM International, 1992
George Roberts Outreach Program Award, ASM 2006
Diamond Award for Service, UW College of Engineering, 2011
Albert White Lifetime Teaching Achievement Award, ASM 2013
However, his favorite award was during his early career when he received an award from his students for "Convincing Students that Difficult Classes were Easy."
Dr. Stoebe's research programs have been focused on electronic materials, and have included numerous papers and patents relating to materials and processing in semiconductor devices, optical sensors and in radiation detection systems. He has conducted his research in Brazil, France and England, in addition to his work in Seattle. He is no longer active in research.
Dr. Stoebe has been active in a wide variety of educational programs during his career, including the development of programs focused on science for students, teachers and the disadvantaged. His focus is on using the materials of everyday life to instill in students a basic understanding of how things behave, demonstrating that we all have an innate knowledge of science through our everyday experience. His current project relates to the development of a National Science Foundation Resource Center for Materials Science and Technology Education for students and instructors from high school through technical college level.