The NSF Scholarships in Science, Technology, Engineering, and Mathematics (S-STEM) program aims to increase retention of high-achieving, low-income students who transferred from a Washington State community college.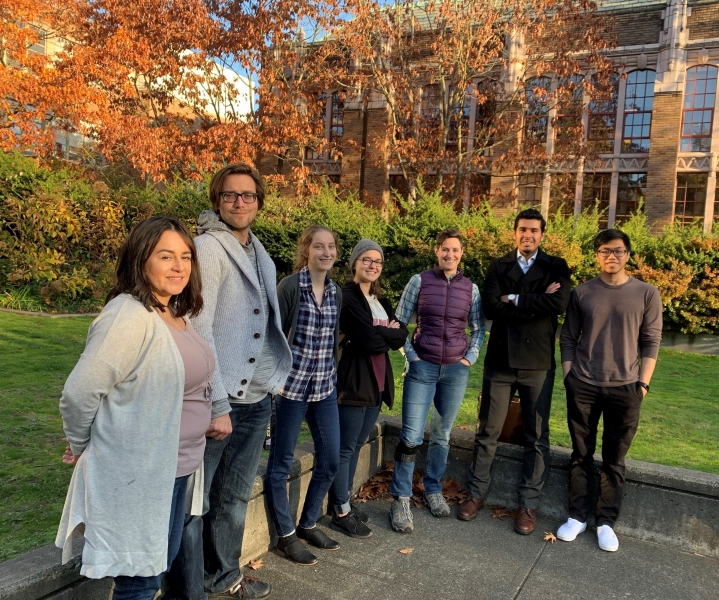 Awards
The award will be approximately $5700/year, and will be renewable for a second year if you maintain good academic standing.
Eligibility
Recipients must meet the following criteria:
Must be a transfer student from any Washington community college
Pursuing degrees in the "materials-intensive" engineering departments: Chemical Engineering, Materials Science and Engineering and Mechanical Engineering
Students must obtain Pell Grant eligibility via the FAFSA (see below for deadlines)
Program features
In addition to receiving a scholarship, the S-STEM Scholars will receive regular faculty mentoring, engage in research experiences including seminars and access to faculty research laboratories, and will be able to access internship opportunities and other professional development activities. The NSF S-STEM activities will also include mentor-mentee meetings, research seminars, lab visits, a peer-mentoring program, professional development seminars, social events, etc.
How to become an S-STEM Scholar
We strongly encourage current students who meet the criteria to reach out to the contacts below for program consideration. We are actively looking for candidates.
Incoming applicants should reach out to the advisers to learn more about how the admissions process works, ask questions and to receive advice on making their departmental application as strong as possible. If you are admitted to a department, we will be in touch with more details about consideration for the NSF S-STEM Scholarship.
FAFSA deadlines
The FAFSA for the 2021-2022 school year is available as of October 1, 2020 at the FAFSA web site.
Prospective students are strongly encouraged to submit their 2021-2022 FAFSA to FAFSA by the UW priority deadline of January 15th, 2021 even if you have not yet made a final decision to apply to the UW . Indicate the UW on your FAFSA application, and the UW will be sent a copy of your results. Most university priority deadlines are around the same time, and meeting priority deadlines means you will be eligible for the most favorable financial aid packages at the school you attend. However, if you do miss the priority deadline, not to worry! Just apply as soon as you are able. You do need to have FAFSA data on file at the UW indicating Pell eligibility to receive the NSF S-STEM Scholarship.
University and department application deadlines and more information
Chemical Engineering
Materials Science and Engineering
Mechanical Engineering