Amanuel Mamo, '22 M.S.
Hardware Engineer at Microsoft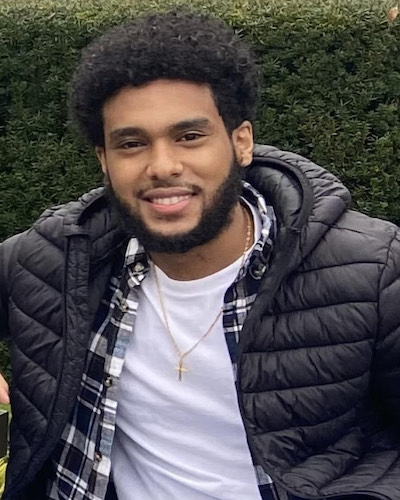 Looking for versatility
Amanuel graduated with a bachelor's from UW Mechanical Engineering before choosing to pursue his master's in MSE. He found that the wide range of elective options, as well as the flexibility to take courses from other departments, was best suited to his personal and professional goals.
During his time in the AMP, he completed an internship as a Material Analyst Intern with Intel, where he helped qualify silicon wafers using various microscope tools. One of his favorite projects was developing a GUI for a UXRF microscope. "I found the data science course series to be particularly valuable as it taught me how to use machine learning methods for various materials applications. These skills have been instrumental in my current role as a Failure Analysis Engineer at Microsoft HoloLens, where I am working on MEMS devices for AR displays."
He recommends prospective students practice their networking skills. "My advice would be to actively seek out opportunities to connect with industry professionals and fellow classmates. Attend events, join student organizations, and participate in group projects, as these can all serve as valuable platforms for networking and building relationships. By making connections and establishing a network, you'll be setting yourself up for long-term success."
HyeYoon Jang, '19 M.S.
Flammability Engineer, Gulfstream Aerospace Corporation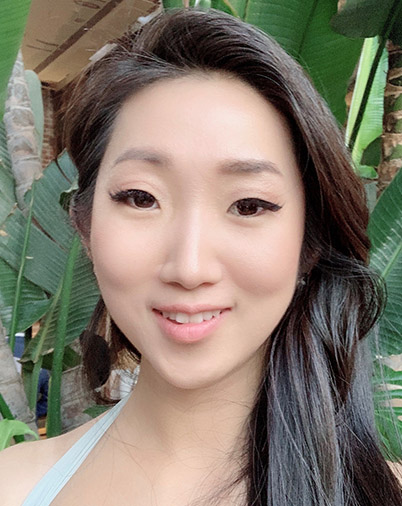 Benefiting from AMP's flexibility
Hyeyoon graduated from UW with a degree in biochemistry. She secured a job at a local aerospace company as a flammability engineer, then decided to pursue a graduate degree to advance in the field. The length of UW MSE's program was appealing; it would allow her to work full time and complete the degree in two years. "I never thought I could get an engineering degree in that short of a time," she says.
While still in the program, Hyeyoon was offered a position in Savannah, GA at Gulfstream Aerospace Corporation. The flexibility of AMP allowed her to accept the job and complete her degree through an employer project.
While in AMP, Hyeyoon found support from both students and instructors. Because of their diverse backgrounds, the students have different skillsets, and "everyone helps each other," she says. AMP adviser and professor Dwayne Arola assisted both with coursework and job searching. "When the opportunity turned up at Gulfstream, Dwayne offered me advice every step of the way."
Mitchell Nakaki, '18 M.S.
Materials and Process Engineer, Boeing Company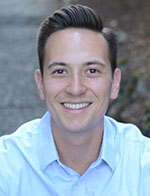 While enrolled at UW, Mitchell interned with EnerG2 as a materials R&D intern and then with the Specialty Materials and Integration group within Boeing Research and Technology. After graduating from AMP in December 2018, Mitchell began his career as a materials and process engineer with the same group.
"The UW master's program could not have been a better fit for me. The MSE department at UW opened so many doors for me and provided countless opportunities to grow my career. During the school year I was fortunate to connect with a startup company which had spun out of the MSE labs at UW and work as a materials R&D intern for six months. Moreover, I have connected with countless UW alumni at Boeing who have guided me during my early career. Through the varied coursework and requirements, the master's program with the MSE department readily prepared me to enter the work force as a knowledgeable and contributing member of any engineering team."
Shawn Swanson, '16 M.S.
CEO at EpiForAll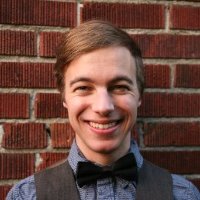 Since earning his M.S. in 2016, Shawn Swanson has continued development of a product that originated as part of the Engineering Innovation in Health class and won the 2017 Hollomon Health Innovation Challenge.
Shawn says the MSE M.S. program "...presented me with many opportunities. I was involved in the Zhang Tissue Engineering Research Lab, as well as the EpiForAll project. In the research lab I led a project on osteochondral defect engineering for my thesis. Through [the EpiForAll] project I have learned the medical device design process, and also received a provisional patent." His role on the team included impact testing, mechanical testing, initial prototype testing, as well as extensive literature searching.
Shawn's work on EpiForAll has been featured in The Seattle Times' article, UW students create innovative devices to solve vexing medical problems and on UW360's video story about the Hollomon Health Innovation Challenge.
Zheyi Han, '15 M.S.
Ph.D. candidate, UW Electrical Engineering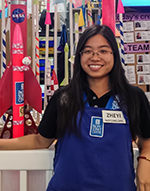 "UW MSE has offered us an academic and social environment with great flexibility and diversity.
"With my MSE undergraduate background, I finished the AMP program within one year. In the first quarter, I took a joint class on micro-electro-mechanical systems (MEMS) taught by Prof. Karl Bohringer from EE, who later became my AMP adviser and now my faculty adviser for my PhD program in electrical engineering.
"UW MSE has encouraged us to extend our passion in science and technology beyond the scope of the academics. I believe in the importance of science education for youth and have been very excited to participate in science outreach events such as the Engineering Discovery Days and Materials Camp. When I applied for a volunteer facilitator position at the Pacific Science Center, Karen (our dear graduate adviser) offered her full support, including a great reference letter securing me this amazing job every other Saturday.
"I have always received strong support and great encouragement from the MSE faculty and staff, during my year there as well as thereafter. Although I have now moved on to the electrical engineering Ph.D. program across the street, I am always a member of UW MSE and like to stop by now and then."
Alan Huynh, '14 M.S.
Materials Engineer at the Nuclear Regulatory Commission, Washington D.C.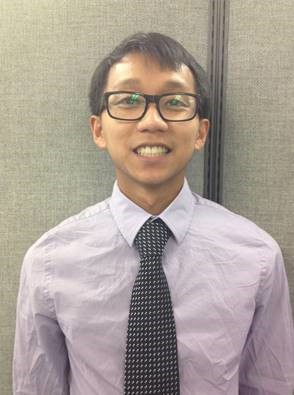 "The Applied Masters Program exposed me to environments and people with similar goals so I could focus on whatever I needed to do without getting distracted."
As a Materials Engineer, Alan reviews documents submitted by the Nuclear Regulatory Commission's licensees to ensure they meet technical specifications and regulatory requirements.
Prior to joining the UW Applied Master's Program
Alan worked on the Space Electronic Materials Test Facility (SEMTF) project at the Plasma Dynamics Lab in Redmond, WA following his undergraduate education in MSE and Nuclear Engineering at UC Berkeley.
What he liked best about his time at the University of Washington
Alan said he enjoyed spending time on campus and would always try to eat outside. In particular he reminisced on the amazing campus views of Mount Rainer from Red Square and Rainier Vista.
Daniel Sedlacek, '14 M.S.
Entrepreneur, Business School Accelerator Program
Daniel is a co-founder of Uphill Designs, a startup company that produces sustainable outdoor adventure gear. Upon graduation from AMP, he earned a position in a Business School Program that enables student-led companies to get off the ground with help from expert mentors and up to $25,000 in follow-on funding.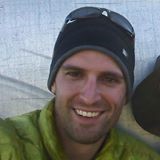 "I am grateful for the flexibility of the Applied Master's Program, which allowed me to earn my degree at my own pace and follow my passion within the field."  
Before joining the UW Applied Master's Program
Daniel worked in medical physics with the department of Radiation Oncology at Massachusetts General Hospital after completing his undergraduate education in Physics. Prior to the start of the program Daniel spent the summer hiking the 2,665 mile Pacific Crest Trail.
Samantha Yuan, '14 M.S.
Cymer Intern to Employee, Global Technical Support Engineer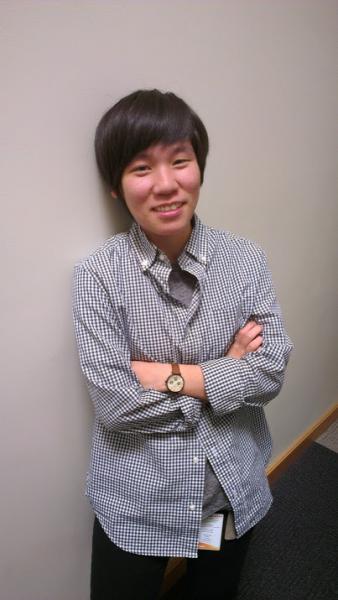 "The Applied Master's Program helped me transition from a student to a working professional. Thanks to the troubleshooting and critical thinking skills that I gained during my time at UW, I am able to handle tasks and contribute to the solving power of my team."
Samantha is working as a Global Technical Support Engineer at Cymer, a semiconductor vendor company that provides service to major chipmakers ex. Intel, IBM, TSMC, and Samsung. Her day-to-day duties focus on solving complex technical issues escalated from various customer sites to the headquarters.
What she liked best about her time in the Applied Master's Program
The program is helpful for individuals looking for both further study and career opportunities as it encourages students to apply academic knowledge to research projects or internship experiences. One can choose the field of interest from the extensive curriculum that provides flexibility to both career- or research- oriented tracks.
Jacob Plummer, '14 M.S.
Boeing Intern to Employee, Materials Engineer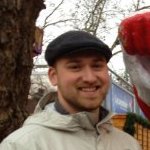 "I couldn't have been happier with my decision to continue my education at the University of Washington as a graduate student in Materials Science and Engineering."
While in the AMP Program, Jake Plummer completed an internship at Boeing, supporting a team working on the new 737 MAX Advanced Technology Composite Winglets whose design and implementation will provide superior fuel efficiency over the current 737 NG and competitor models. Shortly after graduation, he was hired full time as a Materials Engineer for Boeing's Next Generation Compositions.
Before joining the UW Applied Master's Program
Following the completion of his undergrad MSE education at the UW, Jake was working as an Event Coordinator for West Coast Drape. When he wasn't working, he traveled quite a bit, visiting Italy, France, England, Australia, and New Zealand.