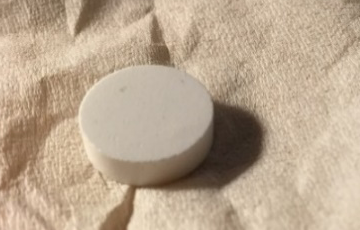 Deniz Yucesoy, a graduate student in MSE's GEMSEC Labs, has been awarded an Amazon Catalyst grant for a project titled "Remineralizing Tooth Whitening Lozenges for Healthy Daily Use."
Current whitening products typically contain hydrogen peroxide as the active ingredient, which remove discoloration by dissolving stained minerals from the surface of teeth. Although this chemical-etching process reveals a fresh surface, it is often at the expense of removing healthy enamel — the fully mineralized crown of teeth which provides protection and cannot regenerate. As a consequence, the inner layer, dentin, becomes exposed — creating complications, such as hypersensitivity and increased susceptibility to caries (cavities), which, taken together, far outweigh the cosmetic benefits.
Newly developed tooth-whitening lozenges dissolve in saliva recruiting calcium and phosphate ions to the surface of teeth and create a new mineral layer through a restorative process thereby eliminating undesirable stains. When fully developed through the Catalyst Project, whitening lozenges will be used, clinically and over-the-counter product worldwide, for both therapeutic (remineralization) and cosmetic (whitening) purposes providing a safer alternative to the existing peroxide-containing corrosive treatments.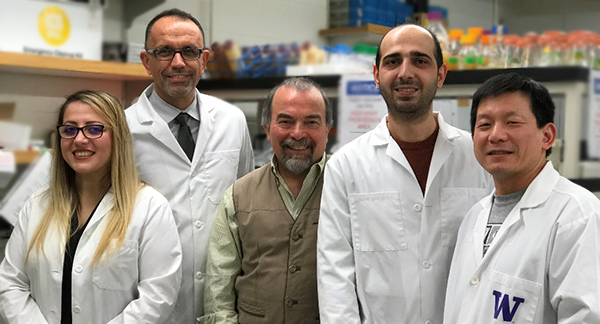 The Whitening Lozenge Team members (l to r): Sanaz Saadat (grad student, Oral Health Sciences), Sami Dogan (Assistant Professor and Clinician, Restorative Dentistry), Mehmet Sarikaya (Professor and PI, MSE), Deniz Yucesoy (MSE grad student and The Catalyst Lead, MSE), and Hanson Fong (Research Scientist, MSE).